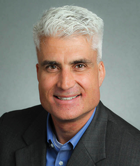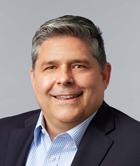 How Internal Audits Help Organizations Grow and Adapt to Change
By Jason Emmons
Partner, Internal Audit Services, Moss Adams
By Weston Nelson
Partner, Internal Audit Services, Moss Adams
Requests and demands for internal audits can be vast. It's important to drive progress and growth from within your organization by harnessing opportunities that can help:
Successfully navigate risks
Achieve reliable financial reporting and regulatory compliance
Streamline operations
Promote stakeholder confidence
An internal audit can keep you moving forward if you're looking to attain or maintain compliance with the Sarbanes-Oxley Act of 2002 (SOX), regulatory requirements, or government contracts, or if you simply hope to gain an overall assessment of your internal controls related to finance, operations, or compliance.
Read article

Finding Relief from a Toxic Workplace: Why We Must Shine a Light on this Difficult Problem
By Danna Beal, M.Ed.
International Speaker, Author and Coach
I was feeling trepidation as I stood on a stage before a national audience of 800 business leaders in Denver, Colorado. I felt angst about the words I was about to speak in sharing my experiences as an author and consultant in a wide variety of businesses and industries. Although the goal of a speaker is to inspire and uplift others, I began with the words that I was compelled to tell audiences everywhere.
Read article

New Health Plan Financial Reports for California, Ohio and Washington State
By David Peel
,
Publisher and Editor
Healthcare News
We recently updated our financial reporting for health plans in California, Ohio and Washington State. Click on the links below to see the numbers.