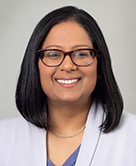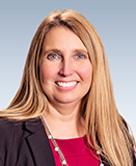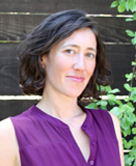 HHS Releases Provider Relief Fund Revised Reporting Requirements and Opens Portal
By Aparna Venkateswaran
,
Senior Manager, Health Care Assurance Services, Moss Adams
By Melaney Scott
,
Senior Manager, Health Care Consulting Practice, Moss Adams
By Georgia Green
,
Manager, Health Care Consulting Practice, Moss Adams
A slew of notable activity surrounding revised reporting requirements for the Provider Relief Fund (PRF) has occurred, including:
The US Department of Health and Human Services (HHS) released revised reporting requirements on June 11, 2021
The Health Resources & Services Administration (HRSA) released PRF Reporting Portal resources on June 30, 2021, and subsequently opened the portal
HHS posted additional or modified Frequently Asked Questions (FAQs) for the PRF on July 1, 2021, collectively referred to as the PRF reporting guidance
The updates reflect significant changes to the prior guidance, including the deadlines to use and spend these funds and report expenses, lost revenue, and other data elements.
Read article

New Health Plan Financial Reports for California, Ohio and Washington State
By David Peel
Publisher and Editor, Healthcare News
We recently updated our financial reporting for health plans in California, Ohio and Washington State. Click on the links below to see the numbers.

How medical practices can prepare for the post-COVID boom
By Dr. Sara Pastoor
,
Director of Primary Care Advancement, Elation Health
By Adam Harrison
,
Chief Growth Officer, Manifest MedEx
As California reopens, ambulatory medical practices across the state are gearing up for the surge of catch-up care with their patients. There's a lot of work to do. Californians fell as much as 50% behind on medical care during the 2020 pandemic, with the volume of preventive services, such as cancer screenings, falling between 20%-40%, according to a newly released
report
by Manifest MedEx, California's largest nonprofit health information network. A Kaiser Family Foundation
survey
found that "27% of those who say they or a family member skipped or postponed care say that either they or their family member experienced a worsening medical condition as a result," such as mental health conditions and kidney problems.
Read article