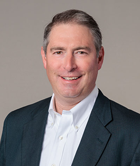 Hospital Price Transparency: CMS Steps up Enforcement
By Richard Riter
Director, Health Care Practice
Moss Adams
After over two years of providers being slow to comply with Centers for Medicare & Medicaid Services (CMS)
pricing transparency requirements
, CMS has signaled that it'll be getting serious about enforcement and issued a fact sheet on April 26, 2023, outlining a new enforcement approach.
Read article

The Hidden Block to a Positive Culture
By Danna Beal, M.Ed.
International Speaker, Author and Coach
Healthcare has been hit hard by the Great Resignation with turnover and early retirements at record high levels. In this competitive environment, leaders are recognizing the importance of a positive workplace culture. Potential employees now have the ability to access the culture of any organization through online websites, such as Glassdoor, Inc. Reviews on these sites can be both helpful or in many cases detrimental to attracting, recruiting, and retaining the best employees.
Read article

New Health Plan Financial Reports for California, Ohio and Washington State
By David Peel
,
Publisher and Editor
Healthcare News
We recently updated our financial reporting for health plans in California, Ohio and Washington State. Click on the links below to see the numbers.