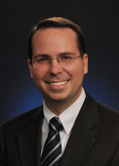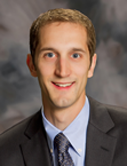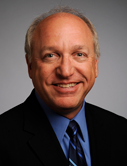 Take Your Organization to the Next Level with Outsourced Accounting and Finance Functions
By Chris Bell
,
Partner, Health Care Practice, Moss Adams
By Jeff Gay
,
Senior Manager, Health Care Practice, Moss Adams
By Larry Kammerer
,
Partner, Outsourced Finance & Accounting Services, Moss Adams
Original Publish Date: December 4, 2018
The ever-changing nature of the health care industry paired with increasingly complex financial accounting standards has left many health care organizations facing a key challenge: maintaining an agile staff capable of meeting the needs of the business—however they may shift.
This challenge can be especially apparent within an organization's accounting and finance functions. Health care entities need strong departments able to produce timely, accurate, and relevant financial information that allows management to make informed business decisions and better prepare for change.
Faced with declining reimbursement and rising costs, more health care organizations are looking to outsourced accounting solutions to augment internal resources. In some cases, organizations are even seeking to fully outsource their accounting and finance tasks to reduce costs and gain scale and expertise.
Key Challenges
Organizations across the health care continuum often face the following challenges with their accounting departments:
A backlog of deliverables and requests
Inability to handle specialized projects due to lack of staff or experience
High turnover and training demands
Limited candidate pool from which to recruit talent
Difficulty with cross training and identifying best practices
Difficulty identifying and implementing technology and related processes to improve efficiency and lower operating costs
An outsourced arrangement—whether in whole or in part - can assist leadership in overcoming many of these challenges.
While many organizations may turn to outside resources only in an emergency, businesses that outsource their accounting function before times of duress can reap greater benefits. These can include helping leadership make informed business decisions as well as reducing costs and creating efficiencies.
Benefits of Outsourcing
Due to a limited prospect pool, health care organizations may have to employ accounting staff without a strong understanding of their industry. Outsourced accounting gives these organizations the opportunity to use resources who are familiar with the nuances of health care accounting and can provide valuable industry insight and best practices while training staff.
Experienced outsourced professionals can identify potential problems and provide solutions based on experience gained from working with health care entities ranging in size, complexity, and specialty. Bringing in an outside perspective can also unearth problems and implement solutions that may be more difficult for internal staff to recognize. Additional benefits include:
Industry expertise
Strong understanding of accounting standards and financial reporting
Experienced project management and leadership
Scalable workforce that can deploy quickly
Systems knowledge
Strengthening Your Organization
In addition to these benefits, outsourced accounting provides four key opportunities to strengthen a health care organization's accounting function.
Insight for the Future
Health Care Accounting Issues Industry experience means professionals who understand the operational side of a health care organization—not just its balance sheet. Experienced outsourced professionals stay up to date with these complex accounting issues:
Revenue recognition
Lease accounting
Not-for-profit accounting changes
Capitalization rules
Pension timing
Outsourced professionals can help an internal team recognize and act on these and other significant health care accounting issues.
Financial Reporting
Informed business decisions start with current, relevant, and meaningful financial information and insight. Outsourced professionals can help transform fragmented or cumbersome financial reports into a simplified format that presents the key financial data leadership and boards need to assess—and make informed decisions about—the welfare of their organization.
CPAs generally have a strong understanding of US Generally Accepted Accounting Principles (GAAP) and how to apply them to prepare standardized financial statements. This helps ensure financial statements are generated in accordance with GAAP, which aids investors, auditors, and creditors in better understanding an organization's financial status.
Employing these individuals full-time can be a substantial fixed cost, however. Augmenting existing accounting staff with experienced outside resources can help implement best practices and educate staff in a more cost-effective manner.
Improve Efficiency and Reduce Costs
Month-End Processes and Financial Reports
Inefficient month-end processes can cause delays in closing the books and creating monthly financial reports, which in turn may create issues with financers while wasting time providing management with the financial information they need.
Streamlining month-end processes allows more resources to be spent analyzing reports and proactively managing an organization's business strategy. Stronger reports can be used in a number of ways:
Analyze cash flow distribution
Discover new opportunities for debt payments
Lower operating costs
An outsourced accounting resource can help implement processes and procedures to streamline the reporting process and reduce time spent generating reports, giving leaders quicker access to pertinent financial data.
Hiring
Hiring an individual who later turns out to be a less than ideal team fit can amount to lost time and money for any business. Outsourced accounting can help take the risk out of the hiring process by giving organizations access to specialized skill sets without the need to provide extensive training and onboarding. It also helps ensure someone is available when issues arise, often resulting in more efficient resolution.
Technological Advances
Implementing new technology - or streamlining existing systems - can help your business identify and address inefficiencies, strengthen its systems, and provide faster, more reliable client service.
Inefficiencies caused by out-of-date software or improperly configured accounting systems can result in unnecessary delays and expenses. Having the correct integrated systems can quickly address these issues - for example, decreasing the manual labor needed to extrapolate data.
An outside resource can assess the state of a health care organization's accounting and operational software and suggest changes to its current systems or offer advice on whether a new system would work better.
An organization with a system that allows too many users to make changes can suffer from inaccurate data, for example. By limiting the users able to access the system and requiring approval on changes made by nonmanagement employees, a checks and balances system is created, lowering the number of data errors.
Growth Opportunity
Outsourced accounting provides a cushion in times of growth because services are able to scale according to the needs of an organization. An outsourced accounting resource can handle overflow or complex projects, allowing full-time staff to focus on an organization's day-to-day accounting needs.
An outside resource can come in shortly after a transaction, for example, to help an organization integrate accounting software and data while unifying its financial and operational processes across the newly created entity.
Health care organizations face ever-changing challenges with rising operating costs, new regulations, and varying accounting standards. Outsourcing all or part of an accounting department can provide the following:
Cost savings
Risk-mitigation assistance
Access to industry-specific skills
Efficiencies that provide room for growth
Taken together, these benefits can allow leadership to focus more on core business issues instead of the day-to-day management of their organization.
We're Here to Help
For more information about how outsourced accounting and staff augmentation can benefit your organization, please contact your Moss Adams professional.
Chris Bell is a tax partner and leads the firm's health care tax practice. His sole focus is providing tax, outsourced accounting, and business planning services to health care organizations. Chris can be reached at (916) 503-8164 or chris.bell@mossadams.com.
Jeff Gay has practiced public accounting since 2004. He focuses on providing integrated audit and consulting services to hospitals and medical groups. Jeff can be reached at (425) 258-5838 or jeff.gay@mossadams.com.
Larry Kammerer has practiced public accounting since 1985. He focuses on providing outsourced finance, accounting and consulting to organizations to transform the way they solve their financial challenges. Larry can be reached at (408) 558-7522 or larry.kammerer@mossadams.com.