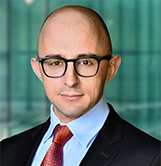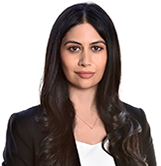 New Laws for Classification of Independent Contractors
By Alex Polishuk
Counsel, Polsinelli
By Armida Derzakarian
Employment Litigation Associate, Polsinelli
Original Publish Date: October 6, 2020
As the nation battles the COVID-19 pandemic, employers must remain aware of new federal and California laws relating to the classification of workers as employees or independent contractors. On September 22, 2020, the U.S. Department of Labor revised its interpretation of independent contractor status under the Fair Labor Standards Act in an effort to promote certainty and reduce litigation. The proposed rule came within weeks of California's adoption of a bill aimed to clarify independent contractor classification.
DOL New Interpretation of Independent Contractor Status
The DOL proposed rule for independent contractor status would adopt general interpretations and core factors for predictable application. The proposed rule would adopt an "economic reality" test to determine worker status, which focuses on whether the worker is in business for himself or herself (independent contractor) or is economically dependent on an employer for work (employee). As a further guide, the DOL identifies two "core factors" for the test: 1) the nature and degree of the worker's control over the work; and 2) the worker's opportunity for profit or loss based on initiative and/or investment. The DOL also identifies three additional factors that may serve as guideposts to the analysis: the amount of skill required for the work; the degree of permanence of the working relationship; whether the work is an integrated unit of production. In essence, the DOL seeks to sharpen the inquiry of worker status into five distinct factors, rather than the five or more overlapping factors previously used by courts and the Department.
California Clarifies and Expands Exemptions
On September 4, 2020, California Governor Newsom signed into law AB 2257, a bill designed to clarify issues that arose from AB 5, which became effective January 1, 2020. AB 5 codified the California Supreme Court holding in Dynamex Operations West, Inc. v. Superior Court and adopted the "ABC" test to determine whether independent contractors should be treated as employees with various exceptions. Under the "ABC" test, workers are presumed to be employees unless they satisfy three conditions:
The worker is free from the employer's control and direction in connection with the work performed, both under the contract and in fact;
The work performed is outside the usual course of the employer's business; and
The worker is customarily engaged in an independently established trade, occupation, or business of the same nature as the work performed.
AB 5 included an extensive list of exemptions for specific occupations and business relationships, resulting in confusion for many employers. AB 2257 now amends AB 5 including, but not limited to, the following changes:
Occupation Exemptions: Under AB 5, certain occupations were excluded from the ABC test, including doctors, lawyers, dentists, licensed insurance agents, accountants, architects and engineers, private investigators, real estate agents, and hairstylists. AB 2257 expands this list to include translators, appraisers, home inspectors and registered foresters.
Referral Agencies: AB 2257 also makes significant expansions to the types of services that can qualify for the referral agency exemption. AB 2257 adds to the list: consulting, youth sports coaching, caddying, wedding and event planning, and interpreting services. AB 2257 clarifies that this exemption is not limited to those identified, leaving room for additional types of services to be added to this already expansive list. AB 2257 does, however, expressly identify certain industries that cannot qualify for the referral agency exemption, including, as relevant here, in-home care services.
Business-to-Business Contracting Relationships: Importantly, AB 2257 expands the "business-to-business exemption" to apply to sole proprietors. AB 2257 also broadens the business-to-business exemption to include situations where a public agency or quasi-public corporation retains a contractor. Another important amendment in AB 2257 is it no longer requires that a business service provider "actually contracts" with other businesses "without restriction form the hiring entity." Instead, AB 2257 merely requires that the business service provider can contract with other entities and maintain a clientele. This amendment allows greater flexibility for entities which, for example, not have actually contracted with other businesses, so long as they have the opportunity to do so. On that same front, AB 2257 also relaxes restrictions to allow business service providers to provide services directly to the customers of a contracting business.
AB 2257 contains several additional significant amendments and nuances that California employers must carefully examine when navigating the ever-changing landscape of independent contractor law. While further legislation and additional litigation is on the horizon, AB 2257 was made effective when signed and remains the current law in California.
As businesses navigate the ever-changing landscape of independent contractor law, Polsinelli attorneys are closely examining recent developments and remain prepared to assist in developing business policies to comply with both of these measures.