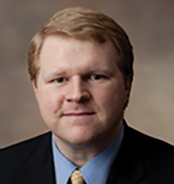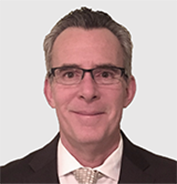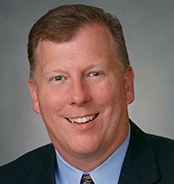 CMS Publishes FY 2022 Hospital Inpatient Prospective Payment System Proposed Rule
By Paul Holden
,
Moss Adams
By Michael Newell
,
Moss Adams
By Glenn Bunting
,
Moss Adams
Original Publish Date: June 8, 2021
On May 10, 2020, the Centers for Medicare and Medicaid Services (CMS) published the proposed rule in the Federal Register for the fiscal year (FY) 2022 Hospital Inpatient Prospective Payment System (IPPS). The rule affects discharge dates on or after October 1, 2021.
Each year, CMS publishes updates to the regulations for inflation factors, wage index adjustments, and other patient-care-related payment adjustments. This year, CMS proposes to structure the polices to:
Close health care equity gaps
Assist in supporting greater access to life-saving treatment during the public health emergency (PHE)
Build on hospitals' readiness to respond to public health threats
Below is an overview of the FY 2022 IPPS, including proposed changes and other relevant updates.
Proposed Changes for Acute Care Hospitals
CMS proposes the following updates, payment policies, and payment rates.
Medicare Severity Diagnosis-Related Group
CMS is proposing to use FY 2019 data prior to COVID-19 when setting 2022 payment rates.
The rationale for this approach is due to the continuing rapid increase in vaccinations and the assumption that there will be significantly lower risk of COVID-19 infections and fewer hospitalizations in FY 2022.
Alternatively, CMS seeks comments on using the 2020 data set, which would automatically apply if COVID-19 weren't a factor.
Medicare Wage Index
CMS is proposing several changes to the wage index in FY 2022, including:
To reinstate nonbudget-neutral imputed rural floor.
Hospitals will have a minimum one-year time period between when they reclassify as rural and when they may cancel that election.
Urban hospitals reclassified as rural hospitals will be eligible for geographic reclassification. This is determined based on a comparison between their average hourly wage (AHW) and the AHWs of the hospitals located in rural areas of each state.
CMS also seeks comments on whether it's appropriate to apply a hold harmless transition policy in FY 2022 related to geographic delineations from the US Office of Management and Budget (OMB) Bulletin 18-04. This policy proposal would impact the Medicare payment amount for many hospitals nationwide.
Hospital Market Basket
There's a 2.8% proposed increase in IPPS operating payments for general acute care hospitals that successfully participate in the quality reporting and are meaningful users of electronic health records (EHR).
This includes an estimated market basket update of 2.5%, reduced by a 0.2% productivity adjustment and increased by a 0.5% adjustment directed by legislation.
National Adjusted Operating Standardized Amounts
The national adjusted operating standardized amounts are proposed to increase 2.8% with the federal capital payment rate increasing 1.22%, as listed below.
The following metrics align with:
Whether or not a hospital is a meaningful electronic health record (EHR) user
If a hospital submitted quality data


Below are the capital standard federal payment rates for FYs 2021 and 2022.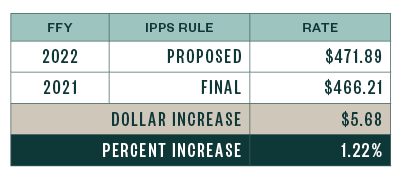 Graduate Medical Education and Indirect Medical Education
CMS is proposing to expand training and retention of physicians to increase access in underserved areas that currently face workforce challenges.
Section 126 of the Consolidated Appropriations Act, 2021 (CAA) requires allotment of an additional 1,000 new Medicare-funded graduate medical education (GME) residency positions to train physicians.
This will require, by law, the placement of residents in underserved areas.
How to Qualify for GME Residents
To qualify for GME residents, hospitals must fall into one of four categories:
Located in a rural area or treated as rural
Training residents in excess of the full-time equivalent (FTE) cap
Located where there are new medical schools or additional locations
Located in Health Professional Shortage Areas
Funding and Timing for GME Residencies
Additional funding is estimated to be approximately $1.8 billion for GME residencies.
The 1,000 GME slots will be phased in beginning in FY 2023 with emphasis in prioritizing applications from hospitals that serve areas with the most need for health care professionals.
Additional Aid for Rural Hospitals
CMS is proposing ways to implement CAA Section 127 to help address the need for physicians in rural areas. Section 127 promotes a rural hospital GME funding opportunity to encourage resident training.
CMS also proposes implementing another section of the CAA to establish new medical residency programs for hospitals that hosted a resident rotation for a short duration in the past.
Presently, hospitals aren't allowed to open new programs if they inadvertently allowed residents to rotate from other hospitals. CMS proposes restoring the ability to start a new program within the first five years after enactment.
As was the case for 2021 discharges, the indirect medical education (IME) formula multiplier for 2022 is 1.35. CMS estimates this formula multiplier will result in a 5.5% IPPS payment increase for almost every 10% increase in a hospital's resident-to-bed ratio.
Medicare DSH Estimate and Uncompensated Care Payments
CMS is proposing updates to the Medicare DSH estimate as well as the three factors used to compute uncompensated care (UC) payments.
Medicare DSH Estimate
The estimated Medicare DSH amount for FY 2022 is $14.098 billion, which is $1.073 billion less than the final 2021 estimate. This results in an empirically justified amount of $3.524 billion. The remaining amount is Factor 1, as shown below.
While the starting point of the estimate rolled forward one year, from 2017 cost reports to 2018 cost reports, the actual starting amount changed little—$14.004 billion in 2017 versus $13.931 billion in 2018.
However, significant changes in the updated roll-forward factors used in the estimate drove the number down through the 2021 estimated period. The 2022 factors are substantially greater than prior years and require some deeper analysis to understand. That said, the beginning estimate for hospitals declined significantly compared to 2021.
Uncompensated Care Factors
CMS is proposing the following uncompensated care factors for FY 2022:
Factor 1: $10.574 billion
Factor 2: 72.14%, as compared to 72.86% in 2021
When Factor 2 is applied to Factor 1, the result is an uncompensated care pool amount of $7.628 billion to be shared by qualifying hospitals. The 2022 pool is $662 million less than in FY 2021.
CMS proposes to use Line 30 from FY 2018 Worksheet S-10 data for FY 2022 to determine Factor 3 for all hospitals, except Indian Health Service (IHS) and Puerto Rico (PR) hospitals. For IHS and PR hospitals, CMS proposes to use a low-income insured days proxy.
The proxy utilizes 2013 Medicaid days and the most recent SSI days, which are the FY 2018 SSI ratios, to calculate Factor 3 for one more year.
CMS also proposes using the most recent available single-year audited S-10 data for Factor 3 in all subsequent years.
Timing and Comment Submission
Hospitals have 60 days from when the FY 2022 IPPS and Long-Term Care Hospital (LTCH) PPS proposed rule first publicly displayed in the Federal Register to:
Review the table and supplemental data file published on the CMS website
Review the proposed rule
Notify CMS in writing of issues related to mergers
Report potential upload discrepancies due to a Medicare Administrative Contractor (MAC) mishandling the Worksheet S-10 data during the report submission process
Comments raising issues specific to the information included in the table and supplemental data file can be submitted to the CMS at Section3133DSH@cms.hhs.gov.
Interim Uncompensated Care Payments
Due to the pandemic, CMS proposes adjusting how interim UC payments are calculated. The proposed calculation uses a two-year average consisting of FY 2018 and FY 2019 historical discharge data, versus the historical three-year average that would include 2020 data.
CMS believes that by including 2020 data, hospitals will be underpaid on an interim basis.
Cost Reporting Instructions
In the 2022 proposed rule, CMS didn't address the cost reporting instructions proposed in the Paperwork Reduction Act package in the Federal Register in November 2020.
However, CMS notes that it will respond to any submitted comments in a separate document.
Days Associated with Section 1115 Demonstration Projects
In 2020 and 2021, several court cases concluded that Section 1115 waiver days must be included in the DSH calculation under existing regulations. As a result, CMS stated it will revise the regulation to clarify, and further limit, which days can be included in the Medicaid fraction.
Specifically, CMS proposes to include only those days in which a patient directly receives inpatient hospital insurance coverage on a Section 1115 waiver.
This proposal likely doesn't include days associated with the patient when the hospital receives payments under an uncompensated-care-pool methodology or when payments are made to purchase insurance.
Repeal of Market-Based Data Collection
In the 2021 IPPS final rule, CMS required hospitals state on their cost report the median payer-specific negotiated charges it negotiated with its Medicare Advantage organizations for cost reporting periods ended on or after January 1, 2021. CMS intended for the data to help develop the 2024 relative weights.
However, citing the reporting burden for hospitals, CMS proposes to repeal that provision, which was enacted in 2020.
As a result, if finalized, development of the 2024 relative weights will revert to the existing cost-based methodology currently in place.
Other Notable CMS Updates
CMS is also proposing changes to many hospital programs, including:
Hospital-Acquired Condition (HAC) Reduction Program
Hospital Readmissions Reduction Program (HRRP)
Hospital Inpatient Quality Reporting (IQR) Program
Hospital Value-Based Purchasing (VBP) Program
PPS-Exempt Cancer Hospital Quality Reporting (PCHQR) Program
Medicare and Medicaid Promoting Interoperability Programs
Medicare Shared Savings Program
Economic Impact
The overall economic impact of this proposed rule is an estimated $2.507 billion in increased payments from the US Federal Government during FY 2022.
Public Comments
Hospitals have 60 days from the date of the rule's initial public display to submit their comments on the full FY 2022 IPPS Proposed Rule. This includes notifying CMS of any inaccuracies in the data files used as part of the rule.
Public comments can be submitted no later than 5:00 p.m. EST on June 28, 2021. Reference CMS-1752-P in your comment submission.
Before submitting comments, consult with the rule's submission instructions so you adhere to the proper method.
We're Here to Help
For more information about the FY 2022 IPPS proposed rule and possible implications for you and your organization, contact your Moss Adams professional.
Paul Holden has practiced public accounting since 2003. He provides business assurance and reimbursement consulting services to health care providers in acute and post-acute settings throughout the western United States. He can be reached at (503) 478-2108 or paul.holden@mossadams.com.
Michael Newell has worked in healthcare financial management since 1982. He's worked with hundreds of hospitals for thousands of fiscal years to prepare and review Medicare DSH and Worksheet S-10 for cost report filings. Michael can be reached at (469) 587-2120 or mike.newell@mossadams.com.
Glenn Bunting has over 25 years of experience in the health care finance industry. He specializes in Medicare and Medicaid reimbursement issues, including wage index improvement and occupational mix survey reporting. He can be reached at (916) 503-8195 or glenn.bunting@mossadams.com.