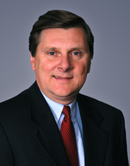 A Successful Practice Needs a Team That Makes Things Happen
By Thomas Ferkovic, R.Ph., MS
Managing Director
Medic Management Group LLC
Original Publish Date: June 4, 2019
Have you ever worked with someone who makes things happen, things get done? Someone who works with a sense of urgency? You do not need to ask if something was completed, a complete trust that all is completed based on experience. A team like this has the ability to identify what is important and complete their tasks efficiently, without delay or procrastination. Working with a sense of urgency is a trait that you should look for in any staff member that you hire. Unfortunately, identifying "the urgency trait" is not always easy.
The unemployment rate is between 3.6% and 3.8% with some areas almost at complete employment, it is difficult to find great employees and team members. They are out there, and your success depends on finding them.
Spotting the Trait
Before you can hire great people, you need to know what a person with the urgency trait looks like. They come in many shapes and sizes, but they all seem to be able to understand one thing: what should come next. They complete tasks with amazing accuracy, outperform their peers, have the ability to see things other employees do not (peer around corners), and need little direction. Most of all, they do not take 'no' for an answer.
Perhaps the most important aspect of someone with the urgency trait is that he or she doesn't wait until tomorrow to begin or complete a project. Today is tomorrow. To find this trait you must ask the right questions of your current team members, recruiters, and of the candidates. Sample questions that help identify the 'urgency trait' candidate include: Is time your enemy or your friend? How will (blank) lead to a different result? What are your priorities daily? What is the craziest idea you have thought about?
Celebrating the trait
As a manager, your job is to create and reward the employees who work with a sense of urgency. Identify anyone within your practice who indeed possesses the urgency trait. Celebrate the key traits of this person this person with everyone in the office. When it comes to performance, all staff members aren't equal. Some perform better than others. Those with the urgency trait work best. By identifying your best staff members and celebrating their accomplishments, others will notice what they're doing.
When holding these celebrations, be specific. Identify the things those with the urgency trait have done to gain recognition so everyone knows what it takes to "get celebrated."
Teaching the trait
Even in a tight labor market great employees attract other great employees. Talented people want to work with talented people, "A" players do not like working with "C" players. You cannot recruit all the talent you will need, however, you can teach some of the staff to become better with training. Teach your staff to:
Pay attention to detail
Touch documents immediately, not put them aside for later
Work with the philosophy, "If you touch it, you own it"
Complete tasks in a timely manner
Work with a "no excuses" policy
Not take "no" for an answer
Believe that all that can be dreamed can be accomplished
These are just a few of the qualities that can lead to a staff member attaining the trait. It is not easy to train great teams, it takes time and hard work. A lot of mentoring and correcting is required. Once you train great staff your practice runs better, your practice will be successful, work life will be more enjoyable.
Achieving the trait
A staff that works collectively - with a sense of urgency - is more likely to be productive and proactive. Just remember that the whole is a sum of its parts, so work individually with each of your staff members to help them achieve and enhance the urgency trait.
In 1999 Tom had the opportunity to start Medic Management Group LLC. formerly known as (SS&G Healthcare Services LLC.). Medic Management Group is a Consulting and Management Services Organization specializing in physician practices and healthcare issues. Medic Management Group LLC. is the leading provider of management, billing and consulting services to physicians. Medic Management Group LLC works with clients in 26 states and manages over 3,000 physicians. Medic Management Group LLC consists of 150 of the best physician practice specialists. Visit the Medic Management Group LLC web site at www.medicmgmt.com