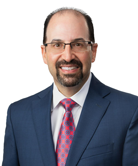 The Florida (and Possibly National) Nursing Diploma Scandal: Steps for Providers to Minimize Exposure
By David S. Weinstein
Attorney
Jones Walker LLP
Original Publish Date: March 6, 2023
On January 25, 2023, the US Attorney's Office for the Southern District of Florida announced that charges had been filed against 25 individuals, alleging their involvement in a wire fraud scheme to sell fake nursing diplomas and transcripts, enabling the purchasers to sit for the national nursing board licensing exam and apply for nursing jobs in various states.
According to the US Department of Justice (DOJ), more than 7,600 fake nursing diplomas were issued from three South Florida-based accredited nursing schools. Because the full number and locations of individuals who used the fraudulent licenses to obtain licensure and employment remain unknown, hospitals and health systems are on notice and must act quickly to identify employees who may be providing patient care under false pretenses.
In addition to possibly placing patients at greater risk as a result of receiving medical attention from unqualified individuals, the organizations themselves face potential civil, regulatory, and criminal liability should they fail to take action.
Why is this happening now?
It is well known that, for decades, the healthcare industry has faced a deficit of qualified nurses. Efforts to recruit, train, and hire registered nurses and licensed practical/vocational nurses, and to hire nurses from overseas, have done little to turn the tide.
During the COVID-19 pandemic, the staffing situation worsened considerably. Tested to their limits, many nurses (and other healthcare practitioners) left the profession. As educational institutions moved much of their in-person training to virtual formats, online nursing education programs and certifications proliferated across the country.
High demand, online training, and the ability to produce legitimate-appearing transcripts and diplomas offered some unscrupulous individuals an opening to take advantage of the situation and profit from selling fake documents to nursing candidates without providing actual or sufficient training. While all of the more than two dozen persons charged in the current case worked for schools based in Florida, it is quite likely that similar schemes have been operating across the country.
How could hospitals and health systems fail to identify these individuals when making hiring decisions?
As is the case with all due diligence checks, most institutions rely on databases when conducting background checks on potential nursing hires. To sit for the national licensing exam, nursing school graduates must provide transcripts and diplomas. If these documents do not set off any red flags at that time and the candidate passes the licensing exam, the eventual employer is much less likely to conduct additional inquiries into the potential hire's educational background.
What's more, there is no national or federal system governing nursing licensure. State boards of nursing are typically tasked with conducting education checks, and each state has its own system for doing so. Even with a relatively rigorous background-checking procedure, the three nursing schools in Florida were licensed in that state and the degree and transcript documentation they provided is likely to have appeared legitimate. Until the DOJ released details about the scheme, nursing officials in Florida and other states - and healthcare organizations hiring individuals who purchased fraudulent documents - are unlikely to have had cause to question the information before them.
Who is at risk?
The first and most obvious answer is patients. While most graduates of nursing programs — and, most likely, some who went to the institutions in question — actually attended classes and earned their degrees, those who failed to do so, even if they ultimately pass the national licensing examination, may not be qualified to provide appropriate care. A healthcare system that is stretched thin also means that nursing supervisors and other managers have fewer opportunities to ensure quality treatment.
However, the institutions that hired these individuals, including hospitals, health systems, independent physician practices, and the staffing agencies that often act as a de facto human resources department, also face a host of potential liabilities. These can range from individual malpractice lawsuits and class action disputes to criminal prosecution, particularly if law enforcement officials determine that employers were in any way aware of or complicit in recruiting or hiring unqualified individuals.
Beyond civil and criminal penalties, providers and staffing agencies would also face significant financial and reputational harm. Well-publicized disputes can create a public relations stain that lasts long after remedial measures have been taken. Insurers, government agencies, and other payers may be unwilling to reimburse institutions for services provided by unqualified nurses.
What steps can be taken to minimize exposure?
First and foremost, nursing staffing agencies and healthcare providers should comb their HR records to identify nursing employees who obtained degrees from the three schools in question. Any staff identified as having attended these schools should be further investigated to confirm whether or not they obtained their degrees by completing the program (whether online or in person, or some combination thereof) and fulfilled all requirements to obtain the degree.
To date, no criminal charges have been filed against individuals who purchased the fraudulent transcripts, but that may change. Employers should not wait for law enforcement officials to take action. Employees who are found to have obtained employment using fraudulent means should be terminated immediately and be required to obtain legitimate training, transcripts, and diplomas before they are considered for rehire (if considered at all).
Given the fact that this fraud may be more widespread, particularly given the ongoing impact of the COVID public health emergency, hospitals, health systems, and practices should next conduct a full audit of their nursing staff credentials. If further wrongdoing is uncovered, appropriate action should be taken.
Finally, institutions should implement systems and checks during the nurse-hiring process that require additional verification of candidates' educational background. To be sure, this represents a burden on potential employers — however, the costs of failing to conduct appropriate due diligence are significant.
At every step, staffing agencies and healthcare employers should cooperate with federal and state regulatory, licensing, and law enforcement officials. Potential wrongdoing should be reported immediately to the relevant authorities in order to ensure swift, appropriate action; protect patients; and minimize financial and reputational risks associated with employing unqualified providers.
While hospitals and health systems may not need to reach out directly to payers, they should ensure that they document their good faith efforts to identify and terminate nurses who obtained employment under false pretenses. Continuing to employ such individuals could enable payers to invoke clauses in their contracts under which institutions agreed to use only appropriately credentialed providers.
It is likely that similar fake-degree schemes will come to light. In the interim, hospitals and health systems have it within their power to protect their patients and organizations from the consequences of criminals seeking to exploit an already challenging nurse-staffing environment.
David S. Weinstein is a member of the corporate compliance and white collar defense and Healthcare Industry Teams at Jones Walker LLP in Miami. A former federal prosecutor in the Southern District of Florida, David draws on his prosecutorial experience to help clients avoid, respond to, and defend against investigations and lawsuits.