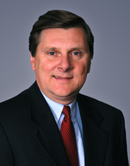 What Are Your Three Most Important Decisions
By Thomas Ferkovic, R.Ph., MS
Managing Director
Medic Management Group, LLC.
Original Publish Date: March 12, 2019
Life is about decisions, every day we make decisions about schedules, finances, patients, even lunch. Many, many decisions. Decisions made this quarter, or this year will affect your future. Okay, maybe not the lunch decision. Not making a decision can also affect your future. Not dealing with an issue such as an unproductive physician or disruptive employee, missing an investment opportunity for the future are all decisions. Passive decisions. No decision, is a decision that we must recognize.
What are the three most important decisions that you must make in the next 90 days? Take a moment to think about the issues causing you the most stress. Write them down. Each issue will most likely be made up of several decisions. Start by dissecting the overall issue into components. If a component requires data or research, delegate (if possible) the information gathering, specify what, when and format you need. Hold the researcher accountable. Track the management decisions you need to make by setting deadlines and following up. One simple tracking tool can be a piece of paper, for each week, that has days of the week listed and a column for end of month. List items that need to be completed on the day of the week you require a completed task. List month end tasks under the month end column. Each week start a new sheet. Simpler, use a legal pad with a line done the middle to list tasks to do on one side and date on the other. If you like technology many 'to do' list apps are available. The point is, nothing gets completed without follow up/accountability/measurement.
Decisions vital to a practice include physician succession, capital investment, cash management, product offerings, adding clinicians, and employee issues.
Physician succession is a difficult issue for a private practice, or a hospital owned practice. Neglecting or deferring succession planning can lead to serious issues in a practice. Determining when to recruit an additional physician requires honest discussion Amongst partners, departments, and colleagues. Balancing the needs of the organization with the needs and desires of the physician can be a delicate situation. We are dealing with people; therefore, financial considerations are not always first. Unfortunately, practices are economic organizations that must continue to grow to survive. When dealing with physician succession, honesty is the best route. Start by an annual assessment of each clinician's personal plan. In a group meeting of all the key parties, ask each physician to articulate What they see as their ideal work model in one year, then in three years. Allow for honest uninterrupted descriptions. There are no right or wrong answers. knowledge is key to planning, assumptions lead to bad decisions. Develop tasks that come from the discussions that need to be followed up on.
Capital investment in the practice is another decision that is vital for long them success of a practice, private or hospital owned. Historically, practice investments were limited to surgery centers or diagnostic equipment. Capital was distributed to partners or in the case of hospitals used to fund operations on new acquisitions. In the future, practices will need to retain capital in the practice for investment in new technology, programs, acquisitions, and staff. Medical practices will need to make decisions regarding capital deployment to ensure the future success of the enterprise. Wise use of capital requires budgets, timely financial information, projections, and most importantly-accountability for achieving targets.
Making good Decisions requires time. How does a busy physician find time to think about decisions? The first decision a leader must make is to allow time, uninterrupted, every week for decision making and planning. If you decide to be a leader, you must make thoughtful decisions, i. e. Lead. It is very hard to carve time out of busy patient and meeting schedules to think. However, the most successful practices find that making the investment in 'thinking and decision' time provides a significant return on investment. It is not easy, it is not done one time, similar to the annual New Year's goal of getting in shape it takes more than saying you will do it or buying the equipment. Block your schedule, start one time per month, one hour, away from the office and from email. After 3 months, make it two times per month, 1 hour. You will see a significant change in your practice.
Medic Management Group is helping physicians plan for the future practice of medicine with a seminar on March 28,2019 https://futurewillseeyounow.meetinghand.com/en/
In 1999 Tom had the opportunity to start Medic Management Group, LLC. formerly known as (SS&G Healthcare Services, LLC.). Medic Management Group is a Consulting and Management Services Organization specializing in physician practices and healthcare issues. Medic Management Group, LLC. is the leading provider of management, billing and consulting services to physicians. Medic Management Group works with clients in 26 states and manages over 3,000 physicians. Medic Management Group consists of 150 of the best physician practice specialists. Visit the Medic Management Group LLC web site at www.medicmgmt.com