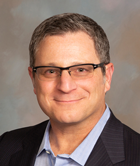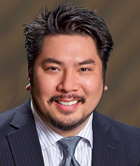 How to Integrate Cybersecurity with Your IT and Internal Audit Teams
By Steve Fineberg
,
Partner, Internal Audit Services, Moss Adams
By Kevin Villanueva
,
Partner, Cybersecurity Consulting Services, Moss Adams
IT and internal audit teams share a common goal to protect your organization from risks, but collaboration between teams can sometimes cause friction due to key differences in approach and language. If you can better understand how these teams interact, and some of the common collaboration challenges they face, your organization can help facilitate a stronger cybersecurity defense.
Read article

Health Care Waves the White Flag
By Craig B. Garner
,
Founder
Garner Health Law Corporation
Just before midnight on July 7, 2017, four airplanes full of passengers and fuel lined up at San Francisco International Airport, waiting for clearance to depart. An Air Canada Airbus 320 pilot narrowly avoided by about 60 feet what could have been the largest disaster in aviation history. In 1971, an earthquake near the Van Norman reservoir nearly caused the lower dam to break. A later study estimated the dam's failure would have killed as many as 123,000 people. And in 1908, the Tunguska asteroid struck a remote area of wilderness with the force of 1,000, 1945-era atomic bombs. Had impact been a few hours earlier, the asteroid would have landed in London. When it comes to disasters of any sort, there is an invisible line between
could
and
did
.
Read article

New Health Plan Financial Reports for California, Ohio and Washington State
By David Peel
,
Publisher and Editor
Healthcare News
We recently updated our financial reporting for health plans in California, Ohio and Washington State. Click on the links below to see the numbers.