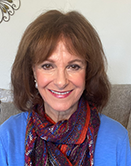 Leading Calmly in Challenging Times
By Danna Beal, M.Ed.
International Speaker
Author and Coach
These are extraordinary times and even as we think it will get better there are new setbacks and challenges. Most healthcare employees feel overworked and stressed, and although some are resolute and staying the course, others are leaving healthcare.
The shortage of nurses due to former Covid conditions, aging Americans, and extraordinary turnover, has caused stress and burnout for current healthcare providers. This has caused increased pressure, and delayed healthcare appointments for those needing basic care, and even worse for those in need of immediate care.
This is a good time to become a nurse: The Bureau of Labor Statistics projects a 7% increase in demand for RNs, and a 45% increase in demand for advanced practice RNs (APRNs). In addition, there are incentives for nurses to lure retired nurses to return to work. Physician shortages are also impacting patient care. Vital WorkLife reports since 2020 alone, 18% of healthcare workers have quit their jobs, with many surveys indicating 20-50% of physicians and nurses stating they're ready to quit within the next year.
These shortages have led to a culture of difficult working conditions, limited staffing, delayed healthcare, potential burnout, and frustrated patients. What can leaders do to navigate and lead calmly during these challenging times?
Read article

Keep Your Eyes on These Four Health Data Advancements in 2023
By Erica Galvez
CEO, Manifest MedEx
California is at a moment of opportunity with ambitious goals to improve health equity and achieve "A Healthy California for All" — goals that will require robust health data infrastructure and will fundamentally change the way healthcare is delivered in our state. This kind of infrastructure transformation, while desperately needed and the right thing to do, is, simply put, not easy.
Read article

New Health Plan Financial Reports for California, Ohio and Washington State
By David Peel
,
Publisher and Editor
Healthcare News
We recently updated our financial reporting for health plans in California, Ohio and Washington State. Click on the links below to see the numbers.