Accounting Senior Director, Phoenix, AZ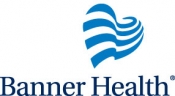 View the Website
Banner Health
Director
Phoenix, AZ
March 13, 2018
Accounting Senior Director
If you're looking to leverage your abilities to make a real difference – and real change in the health care industry – you belong at Banner Health. With facilities in six western states, we're committed to not only providing the finest care possible, but to advancing the way care is provided. To achieve our vision, we seek driven professionals who embrace change and who possess the passion and skills to make it happen.
Your pay and benefits are important components of your Journey at Banner Health. This opportunity is also eligible for our Management Incentive Program, as part of your Total Rewards package. Banner Health offers a variety of benefit plans to help you and your family. We provide health and financial security options so you can focus on being the best at what you do and enjoying your life.
About Banner Health Corporate
Within Banner Health Corporate, you will have the opportunity to apply your unique experience and expertise in support of a nationally-recognized healthcare leader. We offer stimulating and rewarding careers in a wide array of disciplines. Whether your background is in Human Resources, Finance, Information Technology, Legal, Managed Care Programs or Public Relations, you'll find many options for contributing to our award-winning patient care.
About Banner Health
Banner Health is one of the largest, nonprofit health care systems in the country and the leading nonprofit provider of hospital services in all the communities we serve. Throughout our network of hospitals, primary care health centers, research centers, labs, physician practices and more, our skilled and compassionate professionals use the latest technology to make health care easier, so life can be better. The many locations, career opportunities, and benefits offered at Banner Health help to make the Banner Journey unique and fulfilling for every employee.
Job Summary
This position directs the day-to-day operations of centralized accounting functions and provides technical accounting expertise to accounting team leaders and others throughout the company. This position is responsible for timely and accurate general ledger closing for all centralized facilities and also coordinates the corporate budget function and annual external audit.
Essential Functions
Ensures timely and accurate general ledger closings, account and bank reconciliations, and survey preparation for all company facilities.
Collaborates with the various accounting leaders and other leaders throughout the company to establish appropriate standard accounting protocols for all transactions, which will result in accurate accounting and adequate internal controls. This includes testing and modifying changes in financial subsystems that impact the GL and training other members of the finance team on process flow of each subsystem in the GL.
Directs personnel actions including recruiting, new hire actions, interviewing and selection of new staff, salary determinations, training, and personnel evaluations. This position also participates in the development of goals and objectives in accordance with company standards.
Reviews monthly financial reports and account and bank reconciliations to ensure appropriateness of accounting limiting the organizations exposure to inaccurate reporting. Trains staff to correct any deficiencies found. Prepares elimination entries for the monthly financial statement consolidation. Also prepares the consolidated balance sheet and cash flow statements and schedules of changes in unrestricted and restricted net assets for the monthly financial report.
Acts as technical accounting resource for accounting and finance staff, department managers, and other leaders when accounting issues arise. Maintains system-wide accounting policies, maintaining compliance with Generally Accepted Accounting Principals (GAAP) and Sarbanes-Oxley provisions. Participates on various committees with missions ranging from software selection to awarding grants.
Acts as chief financial resource to the companys Arizona Foundation; in this capacity meets regularly with the foundations management team and board of directors.
Manages the annual budget process for corporate office and AZ Region shared services to ensure a timely and accurate budget process for the system. This position is responsible for training department managers on the TSI system and ensuring corporate managers follow established guidelines.
Coordinates annual external audit, ensuring that all client assistance schedules are prepared timely and accurately, and obtaining answers to questions from auditors during fieldwork. Participates in planning and weekly progress meetings with E&Y Partners, Senior Managers, and Audit Managers, and Corporate Controller, Audit Director, and other staff directly involved in the audit. Maintains familiarity with all aspects of the companys financial operations in order to serve as primary liaison to external auditors, maintaining efficiency of audit process.
Minimum Qualifications
Requires a Bachelors degree in accounting with previous supervisory experience.
Requires comprehensive knowledge of generally accepted accounting principles typically attained with 10 years related experience.
Requires an understanding of data processing operations and systems, and ability to use computer spreadsheets. Must have excellent analytical ability and communications skills. Must be able to organize, coordinate, delegate, and motivate activities and personnel of a large department.
Preferred Qualifications
Masters in Business Administration (MBA) or Certified Public Accountant (CPA) is strongly preferred.
Additional related education and/or experience preferred.
See above
See above
See above