Insurance Dept Manager and Insurance Collectors (Multiple Openings), Chatsworth, CA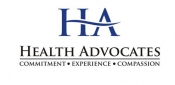 View the Website
Health Advocates
Insurance
Chatsworth, CA
March 8, 2018
Insurance Manager - Directly and through subordinates, is responsible for the day-to-day functions within the Insurance Unit in identifying and resolving underpaid accounts for multiple hospital clients. This position is responsible for identifying, monitoring, and resolving underpayments by payers due to contract interpretation issues, medical necessity and miscalculations, utilizing payer projects appeals, alternative dispute resolution, and litigation via interaction with various commercial and managed care health plans. Ensure departmental compliance with all applicable federal, state, and county statutes, regulations, and guidelines. Maintain the department's HIPAA compliance and safeguard all healthcare-related information; responsible for staffing, ensuring budget effectiveness, and operations. BA degree in a related field OR any combination of education, training, or experience to perform the essential duties of the position; 3+ years' experience in Managed Care contracts in a Health Care delivery environment at a supervisory or senior level position; and, demonstrated success with building and guiding a team to develop and monitor collections procedures to meet organization goals and objectives.
Insurance Collector (Non-Government) - Responsible for the timely follow up and collection efforts of hospital accounts that are billed to insurance companies, managed care entities, government programs, and other liable third parties. Review accounts to determine patient eligibility for various forms of coverage and determine merit of collection efforts. Generates and distribute claims, letters, and other relevant correspondence, and assist with settlement negotiations. High school diploma or GED equivalent required.
Founded in 1990, Health Advocates is the largest privately funded public advocacy company in California providing Eligibility and Recovery services to California public health systems, private hospitals, clinics, health plans, government agencies, and individuals. We are dedicated to identifying medical coverage from third-party sources such as Medi-Cal, Social Security (SSI/SSDI), and other health insurance programs to minimize uncompensated care to the benefit of both our clients and the patients and applicants they serve. Our success is born from a very unique blend of resources, expertise, and an unwavering determination to identify coverage and recovery solutions on behalf of patients that simply have no ability to pay their increasing financial healthcare debts. Innovation and compassion are integral to Health Advocates' identity and these attributes have historically served our clients very well. We are proud of our past, excited about our future, and confident of our continued success.
Apply and view other open positions here: www.healthadvocates.com
We offer full-time positions, competitive pay, comprehensive benefits package, and an Alternative Work Week Schedule: Mon-Thur 7:30 am-5:00 pm & Fri 7:30 am-12:30 pm
Experience in a healthcare environment or hospital collections department
Knowledge of medical terminology, billing requirement, and collection procedures
Understanding of settlement practices and procedures common to medical collections
Knowledge of Managed Care Contracts Interpretation and Calculations
Familiar with UBO4 data elements
Knowledge of commercial health insurance and managed care laws and regulations
Successful completion of Assessment Testing
Must pass background check
See above