Medical Administrator, Sacramento, CA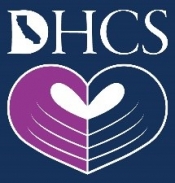 View the Website
California Department of Health Care Services
Medical Administrator
Sacramento, CA
March 6, 2018
To Apply: Complete Application Packages (applications and any applicable or required documents) must be submitted electronically through your CalCareer account at www.jobs.ca.gov.
The Department of Health Care Services (DHCS) is seeking a candidate to join the Integrated Systems of Care Division (ISCD) to fill a vacant Public Health Medical Administrator I (PHMA I) position. The position will oversee the Medical Policy Section of ISCD and will provide guidance to ISCD management and DHCS Executive Management on high level issues involving health care delivery for the Medi-Cal program. Please note there is potential for a small amount of overnight statewide travel.
This position serves as Chief Medical Officer (CMO) of the Division. All functions that are defined as medical/clinical will be the responsibility of the CMO. The CMO has the responsibility for administering several large medical programs for children and adults with specific medical conditions. These programs include, but are not limited to: Child Health and Disability Prevention; California Children's Services; and the Genetically Handicapped Persons Program. Other programs under the responsibility of the CMO include Home and Community Based Services (HCBS) which include: Assisted Living Waiver, California Community Transitions Program, Community Based Adult Services Program, Community Resource Centers, HIV/AIDS Waiver, Home and Community Based Alternatives Waiver, HCBS Waiver for Individuals with Developmental Disabilities, In Home Operations Waiver, Multipurpose Senior Services Program, Pediatric Palliative Care Waiver, and 1915(i) State Plan Amendments; hereafter referred to collectively as HCBS Programs. Other programs under the purview of the Medical Policy Section include Newborn Hearing Screening, Childhood Asthma, and Health Care Program for Children in Foster Care. All of these programs are highly sensitive and are high profile because of the serious nature of the medical conditions served.
Supervision Exercised: Directly supervises Public Health Medical Officer III, Medical Consultant II, Pharmaceutical Consultant II (Spec), Dental Hygienist Consultant, Health Program Specialist II, Secretary, and Consultant in Physical Therapy for Physically Handicapped Children.
Minimum Qualifications Required:
Possession of the legal requirements for the practice of medicine in California as determined by the California Board of Medical Quality Assurance* (see below) or the California Board of Osteopathic Examiners (applicants who are in the process of securing approval of their qualifications by the Board of Medical Quality Assurance or the Board of Osteopathic Examiners will be admitted to the examination, but the Board to which application is made must determine that all legal requirements have been met before candidate will be eligible for appointment) and possession of a valid certificate issued by an American Medical Specialty Board or an American Osteopathic Specialty Board as a specialist in one of the fields of medicine, or eligibility for examination for one of these certificates as evidenced by written statement from Secretary of the Board.
AND
Five years of increasingly responsible administrative, supervisory and/or consultative experience as either a Board-eligible or Board-certified physician in a public health program with at least three of the five years in an administrative or supervisory capacity. Successful completion of one year of graduate study toward a Master's Degree in Public Health or its equivalent in a recognized school of public health may be substituted for one year of the required experience.
*The Board of Medical Quality Assurance changed and is now named the Medical Board of California (MBC).
Please visit PHMA I Minimum Qualifications for further job requirements details.
Establishing List Eligibility:
Please follow the link below to the exam bulletin:
Public Health Medical Administrator I Exam Bulletin (3H1AA)
How To Apply:
For further details including pay range, duty statement, application process, job application package checklist, and much more, please visit our CalCareers job posting by following the link: PHMA I Job Posting JC-79716
Contact Information:
Susy Castro
Telephone: (916) 327-2493
Email: Susy.Castro@dhcs.ca.gov
See above
See above
See above