Patient Services Supervisor, Salem, OR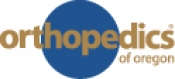 View the Website
Hope Orthopedics of Oregon
Supervisor
Salem, OR
February 28, 2018
Hope Grows!
We seek an experienced patient services supervisor to join our team.
Our patients walk through the doors with great expectations… and hope. It will be your job to help us deliver it.
We seek a supervisor experienced with patient services teams to provide direct oversight and day to day operational responsibility for our patient support services staff including assuring adequate staffing support, staff competency, and communication throughout the clinic.
Supervising and working alongside our reception and medical scheduler/phone operator teams, this supervisor will assign and direct daily work, organize schedules for coverage and patient volumes, ensure appointments are sufficiently available and appropriately utilized, and function as the liaison between patients, staff, physicians and other health care providers. Other duties include working with our Clinic Director to assist with on-going development, evaluation and implementation of our patient support processes and policies as well as provide input for performance evaluations and make hiring recommendations.
Our ideal candidate has:
Minimum 2 years of supervisory experience
NextGen® or comparable EMR experience
Prior medical scheduling and/or medical reception experience
Demonstrated outstanding customer service, communication and team member skills
Great attention to detail, compassion, empathy and strong interpersonal skills to communicate with patients, staff and providers in-person and over the telephone
Proven ability to maintain patience and composure when faced with challenging situations
Ability to pass background check
Preference is given for:
Orthopedic experience
Bilingual language abilities - Spanish
To Apply: Download our application at http://www.hopeorthopedics.com/careers. Submit your application, resume and cover letter to Careers@HopeOrthopedics.com or fax to (503) 316-3780.
Could this be you?
The people of Hope Orthopedics are passionate about providing patient centered service excellence and delivering world class musculoskeletal care.
See above
See above
See above