Certified Registered Nurse Anesthetists, Springfield, IL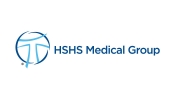 View the Website
HSHS Medical Group
CRNA
Springfield, IL
February 22, 2018
HSHS Medical Group is actively recruiting Certified Registered Nurse Anesthetists to join an existing team of 30 +CRNAs and 20+ MDA's at St. John's Hospital in Springfield, IL. The CRNA will work in collaboration with anesthesiologists, surgeons and other physicians and medical professionals to deliver anesthesia for medical and surgical procedures. Cares for a patient before, during and after a medical procedure or surgery by performing a patient assessment, preparing the patient for anesthesia, administering and maintaining the anesthesia to ensure proper sedation and pain management, overseeing patient recovery from anesthesia and caring for the patient's immediate post-operative needs. Practice in a setting that offers a wide variety of cases and procedures to include: General, Cardio-Thoracic, OB/ Pediatric/ NICU, Regional, Spinal, OB Epidurals, IV Regionals, CVP, PA Invasive Monitors and A-lines. 100% Medically Directed. Autonomous, Team Centered Group!!!
Position is employed with the HSHS Medical group which is a not-for-profit integrated network of healthcare services that is affiliated with St. John's Hospital, Springfield, IL; a 431-bed Level I Trauma Center with Level III NICU. St. John's $121 million Surgery Modernization construction project was completed in the summer of 2014. The Surgery Modernization project aligned all surgery services, including cardiac, pediatric and Main Surgery into one centralized location. The project included 16 new, large state of the art surgical suites.
Join our Team of Providers and receive an excellent compensation and benefit package which includes:
Competitive Compensation
Health, Life, Dental, Vision, & Disability Insurance
Relocation Assistance
Paid Time Off
Paid Malpractice Insurance with Tail Coverage
Pension Plan & Matching 403B
CME Money & Additional Days Off
Education, Experience Certifications
Education
Masters-Anesthesia-Required
Experience
Knowledge of the scope of nursing as designated by the Nurse Practice Act and other regulatory agencies.
Certifications, Licenses and Registrations
Licensed in the state of practice - Required
Advanced Nurse Practitioner Prescriber (APNP) - Required
Advanced Cardiac Life Support (ACLS) - Required
Pediatric Advance Life Support (PALS) - Required
American Association of Nurse Anesthetists (AANA) certification or eligibility to write the exam is required.
To Apply
Interested applicants should send their resume to Polly Pierce at polly.pierce@hshs.org
HSHS and affiliates is an Equal Opportunity Employer (EOE).
See above
See above
See above