Pharmacy Director, Tucson, AZ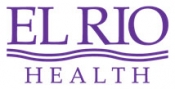 View the Website
El Rio Health
Director
Tucson, AZ
February 21, 2018
We Love Helping People
It's all about making a lasting difference in our patients' lives.
Our Mission is to improve the health of our community through comprehensive, accessible, affordable, quality and compassionate care. Our Vision is to be a national model of excellent healthcare.
Title: Pharmacy Management – Pharmacy Director
Category: Director
About the Job: The Pharmacy Director provides administrative and managerial leadership for the planning, monitoring, and oversight of pharmacy operations, including the implementation and assessment of pharmacy operational and administrative services; ensuring the delivery of high quality pharmaceutical care and services to El Rio patients. In this role the Pharmacy Director guarantees that the pharmacy and Advance Practice Pharmacy departments provides optimal pharmaceutical patient care and services that comply with all legal, accreditation, and certification requirements. A Pharmacy Director demonstrates evidence-based decision-making regarding pharmacy operations, as well as controlling pharmaceutical expenses while maximizing patient benefit through the formulary system. This requires an in-depth knowledge of the pharmaceutical supply chain, clinical therapeutics and physician prescribing habits, the medication-use process, medication-use policy, and available technology for delivering and supporting pharmaceutical patient care, thereby contributing to the overall success of the organization. As a licensed Pharmacist, the Pharmacy Director is responsible for fulfilling all of the essential functions, responsibilities, and authority of a Pharmacist.
The incumbent in this position works with general direction and has discretion and independent judgment authority with respect to matters of significance in regards to pharmacy operations and pharmaceutical patient care, resolving any work problems involving departures from standard policies, interpretations, or procedures for which the Pharmacy Director is responsible for within the scope of authority as defined by the Arizona State Board of Pharmacy and the policies and procedures of El Rio Community Health Center.
The primary goal of the El Rio Community Health Center Pharmacy Director is to support El Rio's Mission of providing comprehensive, quality health care that is affordable and accessible to all who may have healthcare needs, by successfully performing the primary essential functions.
Reasonable accommodations may be made to enable individuals with disabilities to perform the essential functions. El Rio Community Health Center is an equal opportunity employer and does not discriminate against otherwise qualified applicants on the basis of race, color, creed, religion, ancestry, age, sex, marital status, national origin, disability or handicap, veteran status, gender identity, gender(sex), sexual orientation, or familial status.
Minimum Education and Experience:
A Doctorate of Pharmacy Degree from an accredited College of Pharmacy, or Completed an ASHP accredited Postgraduate Year One (PGY1) pharmacy resident program, or a Pharmacotherapy or Ambulatory Care Pharmacy certification from Board of Pharmacy Specialties.
Seven (7) years' management experience; preferably in a pharmacy environment.
Five (5) years' experience working in a pharmacy as a pharmacist.
Preferred Education, Experience, Skills and Abilities:
Preferred candidates will also have a Masters of Business Administration (MBA) or an ASHP accredited Postgraduate Year Two (PGY2) in Health-System Pharmacy Administration.
If applicable, equivalent combination of education and experience may be considered, and must be directly related to the functions and responsibilities of the job.
Required Licenses, Certifications, and Registrations:
A current Pharmacist License in accordance with the Arizona State Board of Pharmacy requirements.
Location: Congress-Robert Gomez Health Center, Tucson, Arizona, United States of America
Term: Salary / Full-Time
Compensation: Pay Level - Management
Details: Apply Now!
https://usr53.dayforcehcm.com/CandidatePortal/en-US/elrio/Posting/View/3257
Insurance Benefits (benefits starts first of the month after 60 days of employment):
Medical Insurance (3 Plans)
Dental Insurance (2 Plans)
Short and Long Term Disability Insurance
Life/AD&D Insurance
Long Term Care Insurance
Voluntary AD&D Insurance for employees and their dependents
Additional Benefits Available:
403(B) Retirement Plans – The Standard
Paid Time Off (PTO)
Paid Holiday Schedule
Flexible Spending Account for Health Care & Dependent Care
Health Savings Account available with the high deductible health plan
Vision Insurance
Colonial Supplemental Insurance
Employee Assistance Program (EAP)
Educational Reimbursement
Continuing Medical Education (CME) Allowance
Employees who receive their health care at El Rio receive a 50% discount on their prescriptions
Medical Loan Program- Loans up to $1400.00 for out-of-pocket medical expenses are available to employees enrolled in our health plan. Loans must be paid back in 12 months through payroll deductions.
Health & Wellness - Discounts & Incentives and much, much more!!!
See above
See above
See above