Marketing Coordinator, Olympia, WA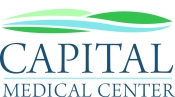 View the Website
Capital Medical Center
Marketing & Sales
Olympia, WA
February 16, 2018
Position Summary:
The primary responsibility of this position is to market and promote Capital Medical Center and its services. The Marketing Coordinator implements a wide variety of marketing, advertising, and public relation activities in support of hospital and clinic strategic and tactical objectives. The Marketing Coordinator also manages Capital Medical Center's digital presence, including our web and social media presence.
Essential Job Functions:
Plan, organize and direct marketing activities for the hospital and clinics.
Create both digital and print content to support and further marketing goals.
Develop and manage ongoing website content development.
Develop and manage social media presence and content.
Work closely with Growth & Outreach and Business Development directors to develop marketing materials for specific audiences.
Coordinates outreach efforts related to events in the community, where Capital Medical Center participation will further marketing efforts.
Manage relationships with vendors engaged in developing marketing materials.
Work closely with the CEO to handle day to day public relations and spokesperson duties.
Manage advertising campaigns in all mediums.
Create and submit news releases and feature stories.
Knowledge, Skills and Abilities:
Demonstrate sound judgment, patience and maintain a professional demeanor at all times.
Ability to work in a busy and stressful environment.
Excellent interpersonal and organizational skills and the ability to prioritize.
Creativity, problem analysis and decision making.
Ability to work varied shifts.
Ability to develop and manage social media and website.
Efficient in Microsoft Office Suite.
Basic photography skills.
Minimum Qualifications:
Bachelor's degree in Marketing, Public Relations, Graphics, Web Development or related field.
A minimum of 3 years of professional, hands-on digital graphics, and social media marketing experience, preferably in a healthcare environment.
Strong verbal and written communication experience and skills. Writing and editing ability and experience required.
See above
See above
See above