Nurse Practitioner, Cancer Center, Truckee, CA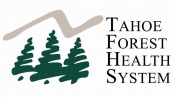 View the Website
Tahoe Forest Health System
Nurse Practitioner
Truckee, CA
February 16, 2018
Tahoe Forest Hospital has 25 acute care beds and 36 long-term care beds. Our service area covers six rural counties, two states and approximately 3,500 square miles, reaching the communities of Truckee, North Lake Tahoe, Donner Summit, the Sierra Valley in California, and Incline Village in Nevada.
Tahoe Forest Hospital offers 24-hour emergency care, an ambulatory surgery center, intensive care, orthopedics and sports medicine, a medical/surgical unit, women and family center, home health and hospice programs, a health clinic, cancer center, long term care center, children's center, a health and sports performance center, as well as a variety of community health outreach programs.
Gene Upshaw Memorial Tahoe Forest Cancer Center
Located in the High Sierra town of Truckee California, Gene Upshaw Memorial Tahoe Forest Cancer Center has a purpose as rarified as its elevation.
Our goal is to provide the best rural cancer treatment in the country, and to do it in the most honest, supportive and compassionate way we know how.
The Gene Upshaw Memorial Tahoe Forest Cancer Center's mission is to provide our local community with a high level of cancer treatment and support programs not often found in rural settings.
Simply put, our technology is the very latest. Our treatment options are the most current, including access to clinical trials through our affiliation with the UC Davis Cancer Care Network, and our supportive care programs are among the best in the country.
We are currently recruiting for a highly qualified Nurse Practitioner for our Cancer Center.
Bargaining Unit: Licensed
Rate of Pay: $53.80 / HR + DOE
SUMMARY: Provides care to the adult cancer patient in cancer prevention, screening, diagnosis, active treatment, palliative care, and rehabilitation in conjunction with an interdisciplinary healthcare team.
ESSENTIAL DUTIES AND RESPONSIBILITIES: include the following:
Assesses patient health status using evidence-based practice guidelines and assessment tools.
Orders, interprets and evaluates diagnostic tests to identify and assess patient's healthcare needs.
Collaborates with interdisciplinary team, patients, family and caregivers to formulate a plan of care including appropriate health education, health promotion and health maintenance, rehabilitation and palliative care.
Monitors and manages the effects of cancer and cancer treatments.
Assess patients in the infusion room, manage symptoms and infusion reactions.
Maintains precise and complete records of patients.
Able to distinguish between normal and abnormal findings.
Makes appropriate referrals.
Reviews survivorship care plans.
Obtains prior authorizations from insurance companies.
Provides care within the standardized procedures/protocols developed in collaboration with the collaborating/supervising physicians.
Maintains positive, caring and supportive relationships with patients and care team.
Demonstrates System Values in performance and behavior.
Complies with System policies and procedures.
Other duties as may be assigned.
EDUCATION AND EXPERIENCE: Master's degree (M.A.) or Doctoral degree (Ph.D.) or equivalent; or four or more years related experience and/or training; or equivalent combination of education and experience. Graduation from a National League of Nursing (NLN), Commission on Collegiate Nursing Education (CCNE) or equivalent school of nursing. Must have completed a nursing education program that included clinical experiences with actual patients under the supervision of qualified faculty.
LICENSES, CERTIFICATIONS: Required: Current RN licensure to practice in California and certification by the State of California BRN as a registered Adult or Family Nurse Practitioner in the State of California; ONS – Bio-Chemo certification or AOCNP; current ANCC (American Nurses Credentialing Center) or AANP (American Academy of Nurse Practitioners). Current BLS/CPR certification. Preferred: ANA certification.
See above
See above
See above