Nurse Clinical Supervisor - RN, Wenatchee, WA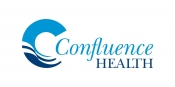 View the Website
Confluence Health
Supervisor
Wenatchee, WA
February 15, 2018
Nurse Clinical Supervisor – RN
Confluence Health in Wenatchee, WA is growing!
Confluence Health is seeking a Nurse Clinical Supervisor RN that coordinates and supervises the daily operations and staff of the Infusion Departments in the Oncology Service Line. He/she assures efficient delivery of quality patient care and that nursing practice follows national Oncology and Infusion standards. He/she works closely with the Oncology practice manager to facilitate optimal operations in this department. He/she provides the clinical support for the staffing coordinator to ensure staffing levels are appropriate. This position will be a working supervisor role and will work as an Infusion RN as needed.
Qualifications:
Required:
Current Washington State Nursing License.
Current BLS Health Care Provider Card.
3 years clinical experience.
Chemotherapy Biotherapy Card within one year of hire.
Desired:
Oncology, Infusion, Chemotherapy experience preferred.
Supervisory experience preferred.
Who We Are:
Confluence Health is an integrated healthcare delivery system that includes two hospitals and more than 40 medical specialties, to provide comprehensive medical care in North Central Washington. With over 270 physicians and 150 advanced practice clinicians, Confluence Health is the major medical provider between Seattle and Spokane. Our goal is to deliver high-quality, safe, compassionate, and cost-effective care close to home. Staying on the leading edge of healthcare innovation is important, so we invest in technology—to provide better care for our patients and allow our providers to operate at the highest level.
Our Mission:
We are dedicated to improving our patients' health by providing safe, high-quality care in a compassionate and cost-effective manner.
Our Vision:
To become the highest value rural healthcare system in the nation that improves health, quality of life, and is a source of pride to those who work here.
To Apply:
For a full job description and to apply on-line, go to https://www.healthcaresource.com/confluencehealth/index.cfm?fuseaction=search.jobDetails&template=dsp_job_details.cfm&cJobId=100012097. For more information about Confluence Health visit our website at https://www.confluencehealth.org/career-opportunities/ . If you'd like to speak with a Recruiter directly, please email us at Joshua.Brack@confluencehealth.org.
See above
See above
See above