Family Medicine Physician, Silverton, OR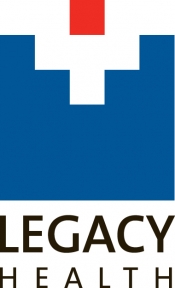 View the Website
Legacy Health
Physician
Silverton, OR
February 15, 2018
Family Medicine Physician
Silverton Oregon
Whether we realize it, our legacy is something we create together every day. It's the way we live our lives and what we teach the next generation. It's what we do and why we do it. At Legacy Health, our legacy is doing what's best for our patients, our people, our community and our world. Our fundamental responsibility is to improve the health of everyone and everything we touch-to create a legacy that truly lives on. Ours is a legacy of health and community. Of respect and responsibility. Of quality and innovation. It's the legacy we create every day at Legacy Health.
Keizer Clinic - Position # 17-2976 this position is located about 15 minutes outside of Silverton Oregon
Clinic is a Primary Care Clinic with Internal Medicine and Family Practice providers. This Practice would provide primary medical care to all ages from infant to end of life. Clinic call is required but hospital has a full time Hospitalist program ... ED and IP call is not required. Clinic is staffed with skilled MA's, RN Case Manager and a Behavioral Health Consultant.
Keizer is a rural farming community of approximately 37,000 residents located in the mid-Willamette Valley, 15 miles from Silverton and Woodburn and 30 miles from Portland.
Woodburn Health Clinic Position #18-0014
The practitioner would join a clinic of 9 providers, with a full panel already established. This is a multicultural community with vibrant Hispanic and Russian populations. Point of care testing is done and the health center is staffed pharmacy, mental health, rehab and a wide array of specialists.
Providers for both positions would be on medical staff at Legacy Silverton Medical Center.
Silverton is a vibrant community with a population of over 10,000 with outstanding school district, many community services and activities and an active community of all ages. This is very upscale farming community with beautiful farms and vineyards.
For more information including federal educational loan reimbursement for these positions please contact Vicki Owen at 503 415-5403 or via email at vowen@lhs.org. Or for consideration, please email your cv.
See above
See above
See above