Clinical Support IV/Nurse, Fairbanks, AK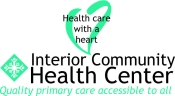 View the Website
Interior Community Health Center
Nurse
Fairbanks, AK
February 14, 2018
Clinical Support IV/Nurse
Salary: $58,600 - $70,900 + DOE and licensure plus excellent benefits including generous leave, medical, dental and vision insurance, life insurance, long term disability, CE, 401k plan with employer contribution and more!
Interior Community Health Center
Fairbanks, AK
Hours: Monday – Friday 8am – 5pm
Serves as middle-level manager over clinical support employees and ancillary-related clinical activities. Position is predominantly supervision, training, and oversight of employees and clinical support/nursing systems/procedures with limited direct skilled nursing.
Minimum Qualifications:
Education
Licensed Practical Nurse, Associates or Bachelors degree in Nursing required. Current Alaska License required. Current certification in BLS.
Experience
One year's supervisory experience is required; two years' experience preferred. One year's recent nursing or direct licensed or certified care experience in an outpatient family medicine setting also preferred.
See above
See above
See above