Behavioral Health Consultant, Fairbanks, AK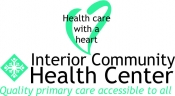 View the Website
Interior Community Health Center
Behavioral Health Professional
Fairbanks, AK
February 14, 2018
Behavioral Health Consultant
Salary: $70,900 - $95,600+DOE and licensure plus excellent benefits including malpractice coverage, generous paid time off, medical, dental and vision insurance, CE, life insurance, long term disability, 401k plan with employer contribution and more!
Interior Community Health Center
Fairbanks, AK
Hours: Monday – Friday, 10am – 7pm
Provides behavioral health services to an ethnically diverse patient population across the lifespan.
Minimum Qualifications:
Education
PhD in Clinical Psychology, Master's in Social Work, and/or Advanced Psychiatric Nurse Practitioner; licensure in State of Alaska as Psychologist, Licensed Clinical Social Worker, or certification as Psychiatric Nurse Practitioner. Current DEA if applicable.
Experience
Experience in delivering interdisciplinary services to medically underserved populations and cultural competency.
See above
See above
See above